Project Kindness

Local Homebound Seniors get visitors to ease the lonliness

One-on-One LearningSet up a personal study session with the Rabbi on the topic of your choice.

Read More

The Jewish WomanThe Jewish Woman is a site dedicated to providing Jewish women of all backgrounds intellectually challenging, emotionally uplifting and inspirationally stimulating articles.

Read More

Kids ZoneCheck out the "Kids Zone" featuring fascinating and engaging games, activities, stories and more on Jewish holidays and other Jewish topics, geared towards children.
Join Us
More Info
By Rebbetzin Shira Teleshevsky
More Info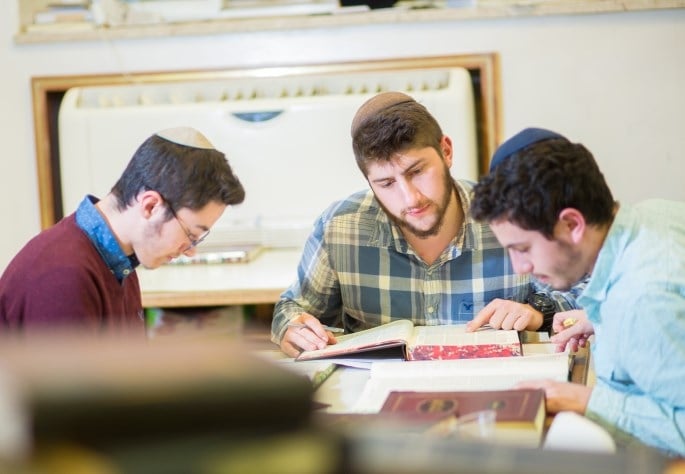 Request a learning session!
More Info
About
Our goal is to enable every Jewish individual to grow through a positive Jewish experience, by sharing with them that which is their birthright ~ our heritage. Chabad Lubavitch on Montana is dedicated to serving the community with Ahavat Yisrael - an unconditional love and concern for every individual, regardless of background or affiliation.
Learn More
Learning & Inspiration
The Visionary SoulWhere is that fine line between healthy self-compassion and debilitating self-pity?

Read More

I Always Feel Like I'm Getting My Parenting WrongIs there any escape from mother guilt and feeling lousy?

Read More

This Rabbi Launched The World's First NFT Menorah, And it Actually Can Be LitA Chassidic designer created the digital menorah which blends Judaism and cutting-edge...

Read More
Daily Quote
The foundation of all foundations, and the pillar of all wisdom, is to know that there is a First Existence, who brings all existences into being; that all existences of heaven and earth and between them, derive existence only from the truth of His existence
Maimonides (Mishneh Torah, Laws of the Fundamentals of Torah, 1:1)
Shabbat & Holidays

Candle Lighting Times
Santa Monica, CA 90403
Light Shabbat Candles at
Shabbat Ends


Upcoming Holiday
Nov. 28 - Dec. 6
Daily Thought
Joseph had two sons in Egypt. From their names, we learn how a human being can be successful in this world. He named the first son Menasheh, which means to forget. Whenever Joseph called Menasheh, he remembered that this land was causing him to forget his true home and all that his father had taught him. And so he never forgot. He named his second son Ephraim, which means to be productive. Whenever Joseph called Ephraim, he remembered that he had a purpose to accomplish in Egypt, so that his family could eventually settle there in dignity and prosperity. And...