Project Kindness

Local Homebound Seniors get visitors to ease the lonliness

One-on-One LearningSet up a personal study session with the Rabbi on the topic of your choice.

Read More

The Jewish WomanThe Jewish Woman is a site dedicated to providing Jewish women of all backgrounds intellectually challenging, emotionally uplifting and inspirationally stimulating articles.

Read More

Kids ZoneCheck out the "Kids Zone" featuring fascinating and engaging games, activities, stories and more on Jewish holidays and other Jewish topics, geared towards children.

Purim 2022Celebrate Purim 2022 on Wednesday night March 16th and Thursday March 17th
Join Us
More Info
By Rebbetzin Shira Teleshevsky
More Info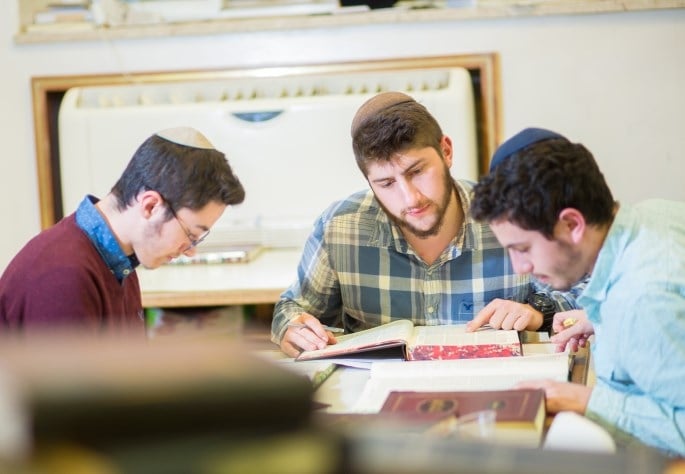 Request a learning session!
More Info
About
Our goal is to enable every Jewish individual to grow through a positive Jewish experience, by sharing with them that which is their birthright ~ our heritage. Chabad Lubavitch on Montana is dedicated to serving the community with Ahavat Yisrael - an unconditional love and concern for every individual, regardless of background or affiliation.
Learn More
Learning & Inspiration
Rabbi Shimon's JoyOn Lag B'omer, Rabbi Shimon ben Yochai proclaimed: "This is the day of my rejoicing!" What was it...

Read More

Take the Tallit QuizDo you know the ins and outs of the Jewish prayer shawl? Take this quiz to find out.

Read More

Aspire Higher!if we lift ourselves up just a little higher, we can see how small the world really is.

Read More
Daily Quote
They shall make for Me a Sanctuary, and I shall dwell amidst them.
Exodus 25:8
Shabbat & Holidays

Candle Lighting Times
Santa Monica, CA 90403
Light Candles at
Shabbat Ends


Daily Thought
Life upon this earth is worthwhile—every moment of it. It is impossible that G‑d breathes life into you and yet you have no purpose in being alive. G‑d does not create failures. We all know the specter of futility. Empty, wasted days—even lives that would seem far better off had they never been. But it is all an artifact of our constricted view. We who have no clue of the purpose of each life within the Creator's grand scheme, no knowledge of the story of the divine spark within each creature. No concept of who we truly are. How could we measure the value of one more breath of life? If we had a...