One-on-One LearningSet up a personal study session with the Rabbi on the topic of your choice.

Read More

Project Kindness

Local Homebound Seniors get visitors to ease the lonliness

The Jewish WomanThe Jewish Woman is a site dedicated to providing Jewish women of all backgrounds intellectually challenging, emotionally uplifting and inspirationally stimulating articles.

Read More

Kids ZoneCheck out the "Kids Zone" featuring fascinating and engaging games, activities, stories and more on Jewish holidays and other Jewish topics, geared towards children.

Safety Guidelines - for ServicesTo Keep Everyone Safe and Comfortable

Read More
Join Us
More Info
By Rebbetzin Shira Teleshevsky
More Info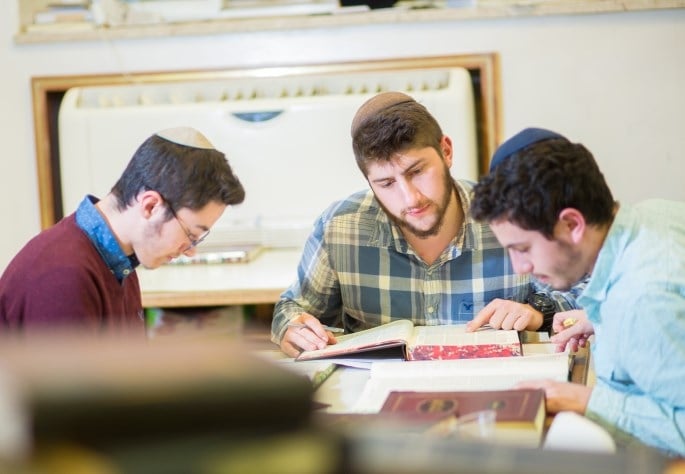 Request a learning session!
More Info
About
Our goal is to enable every Jewish individual to grow through a positive Jewish experience, by sharing with them that which is their birthright ~ our heritage. Chabad Lubavitch on Montana is dedicated to serving the community with Ahavat Yisrael - an unconditional love and concern for every individual, regardless of background or affiliation.
Learn More
Learning & Inspiration
Can You Bribe G‑d?What does the
question even mean? How would one "bribe" the Creator anyway? Read More

One Couple's Fight for Their Baby's LifeMeet Rabbi Eli and Chaya Rochel Estrin, authors of "Of Medicine, Miracles and Mindsets", in a...

Read More

100 Strangers Attend Jewish Burial for Man From Tiny Alaskan CityThe dying man's request: "Rabbi, bury me with my people"

Read More
Daily Quote
Two things preceded G-d's creation of the world: Torah and Israel. Still, I do not know which preceded which. But when Torah states, "Speak to the children of Israel", "Command the children of Israel" -- I know that Israel preceded all
Midrash Tana d'Vei Eliyahu Rabbah 14
Shabbat & Holidays

Candle Lighting Times
Santa Monica, CA 90403
Light Candles at
Shabbat Ends


Upcoming Holiday
Sep. 6 - Sep. 8
Daily Thought
And these words with which I connect with you today… (Deut. 6:6) Every day these words should be just as new...