Hebrew SchoolImagine a place where your child's talents will shine, where they come in with a smile, leave humming a Hebrew song. Where peaking through the door, you see kids engaged, in their element. You hear the sounds of lively discussion, of singing, laughter, and prayer. Imagine a child who feels the warmth and spirit of Judaism… and welcome to Hebrew School with Chabad NoMa!

REGISTER NOW!

Project Kindness

Local Homebound Seniors get visitors to ease the lonliness

One-on-One LearningSet up a personal study session with the Rabbi on the topic of your choice.

Read More

The Jewish WomanThe Jewish Woman is a site dedicated to providing Jewish women of all backgrounds intellectually challenging, emotionally uplifting and inspirationally stimulating articles.

Read More

Kids ZoneCheck out the "Kids Zone" featuring fascinating and engaging games, activities, stories and more on Jewish holidays and other Jewish topics, geared towards children.
Join Us
More Info
By Rebbetzin Shira Teleshevsky
More Info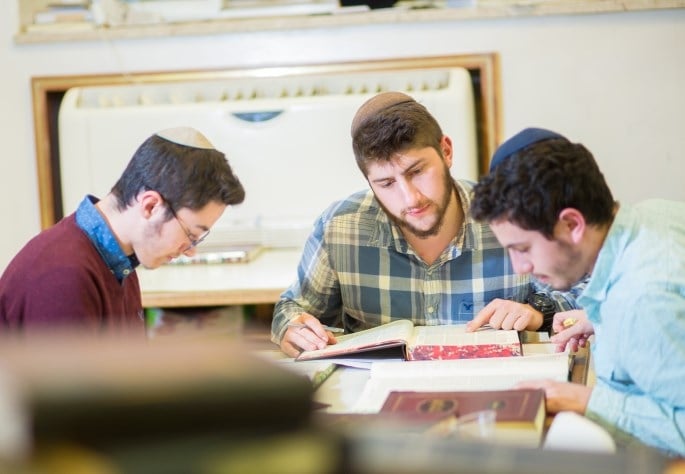 Request a learning session!
More Info
About
Our goal is to enable every Jewish individual to grow through a positive Jewish experience, by sharing with them that which is their birthright ~ our heritage. Chabad Lubavitch on Montana is dedicated to serving the community with Ahavat Yisrael - an unconditional love and concern for every individual, regardless of background or affiliation.
Learn More
Learning & Inspiration
What's Up With the Mnemonic Detzach Adash Be-achav?The three words, attributed to Rabbi Judah, we say while spilling wine at the Seder, teach deep...

Read More

Bringing the BeastBringing an offering means coming close to G‑d, which is dependent on each individual.

Read More

14 Facts About the Historic Jewish Communities in EgyptA century ago, there was a thriving Jewish community in Egypt, as there had been since before the...

Read More
Daily Quote
Refraining from deriving pleasure - in the fullest sense - from this world, is only a fine preparation for serving G‑d. The service itself is transforming the physical into a vehicle for G‑dliness.
Hayom Yom, Sivan 17
Shabbat & Holidays

Candle Lighting Times
Santa Monica, CA 90403
Light Candles at
Shabbat Ends


Upcoming Holiday
Apr. 5 - Apr. 13
Daily Thought
Something is true, we say, when it actually happened in our physical world. But some events are even more true...