Join Us
More Info
By Rebbetzin Shira Teleshevsky
More Info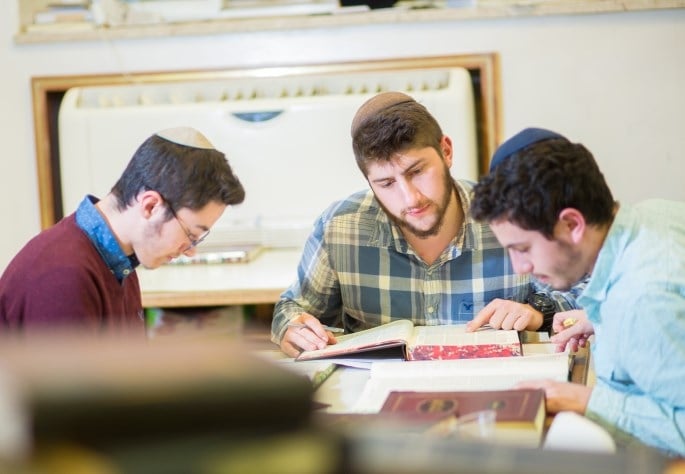 Request a learning session!
More Info
About
Our goal is to enable every Jewish individual to grow through a positive Jewish experience, by sharing with them that which is their birthright ~ our heritage. Chabad Lubavitch on Montana is dedicated to serving the community with Ahavat Yisrael - an unconditional love and concern for every individual, regardless of background or affiliation.
Learn More
Daily Quote
The materials donated for the Mishkan correspond to the components of the human being. "Gold" is the soul; "silver," the body; "copper," the voice; "blue," the veins; "purple," the flesh; "red," the blood; "flax," the intestines; "goat hair," the hair; "ram skins dyed red," the skin of the face; "tachash skins," the scalp; "shittim wood," the bones; "oil for lighting," the eyes; "spices for the anointing oil and for the sweet incense," the nose, mouth and palate; "shoham stones and gemstones for setting," the kidneys and the heart.
Midrash HaGadol
Shabbat & Holidays

Candle Lighting Times
Santa Monica, CA 90403
Light Shabbat / Holiday Candles at
Light Holiday Candles after
Holiday Ends


Upcoming Holiday
Sep. 29 - Oct. 6
Daily Thought
On Sukkot, we hold together four diverse forms of life and make a blessing. If one is missing—no mitzvah, no blessing. One is the Lulav—a date-palm frond. The taste of the date represents the taste of Torah study. The Lulav represents those whose lives are filled with Torah study. Another is the Hadas—a myrtle branch. The myrtle's pleasant aroma pleases all around, just as one whose life is filled with mitzvahs is appreciated by all wherever he goes. Another is the Etrog—a citron fruit. It has both taste and a beautiful aroma. Some people divide their life project between studying Torah and doing mitzvahs—emphasizing the harmony of...