Project Kindness

Local Homebound Seniors get visitors to ease the lonliness

One-on-One LearningSet up a personal study session with the Rabbi on the topic of your choice.

Read More

The Jewish WomanThe Jewish Woman is a site dedicated to providing Jewish women of all backgrounds intellectually challenging, emotionally uplifting and inspirationally stimulating articles.

Read More

Kids ZoneCheck out the "Kids Zone" featuring fascinating and engaging games, activities, stories and more on Jewish holidays and other Jewish topics, geared towards children.
Join Us
More Info
By Rebbetzin Shira Teleshevsky
More Info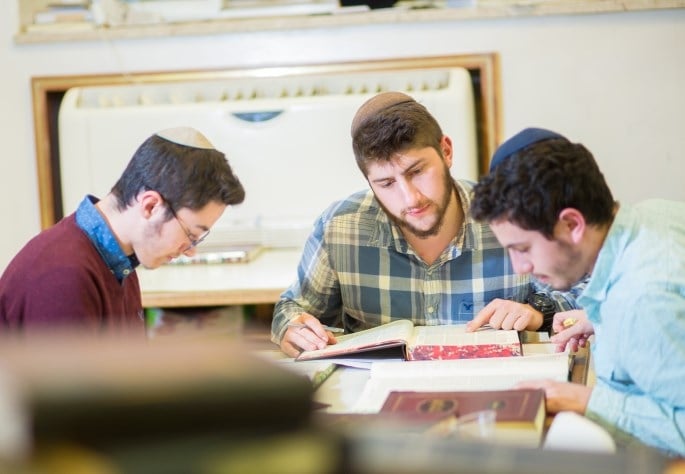 Request a learning session!
More Info
About
Our goal is to enable every Jewish individual to grow through a positive Jewish experience, by sharing with them that which is their birthright ~ our heritage. Chabad Lubavitch on Montana is dedicated to serving the community with Ahavat Yisrael - an unconditional love and concern for every individual, regardless of background or affiliation.
Learn More
Learning & Inspiration
Do You Own What You Have?Abraham appreciated that if you want to make something truly yours, you must pay for it.

Read More

Take the Jewish Funeral QuizAccompanying the deceased to his or her final resting place is a tremendous mitzvah and displays...

Read More

Easy Israeli (Pearl) Couscous for a Crowd

Read More
Daily Quote
Malicious talk kills three people: the speaker, the listener, and the one who is spoken of
Talmud, Erachin 15a
Shabbat & Holidays

Candle Lighting Times
Santa Monica, CA 90403
Light Candles at
Shabbat Ends


Upcoming Holiday
Nov. 28 - Dec. 6
Daily Thought
Of the 54 parshiot of the Five Books of Moses, only one is named after a woman. It is called "The Life of Sarah." It opens by informing us that Sarah has died. Yes, this is the life of Sarah. Her true life. Because only in her passing was Sarah's life fulfilled. During her lifetime, she and her husband Abraham surveyed the land promised to their children. Only once Sarah died did Abraham make his first actual purchase, publicly and with full payment. Sarah's burial plot and its accompanying field in Hebron mark the seminal point of the Land of Israel. During her lifetime, Sarah had only one...