Project Kindness

Local Homebound Seniors get visitors to ease the lonliness

One-on-One LearningSet up a personal study session with the Rabbi on the topic of your choice.

Read More

The Jewish WomanThe Jewish Woman is a site dedicated to providing Jewish women of all backgrounds intellectually challenging, emotionally uplifting and inspirationally stimulating articles.

Read More

Kids ZoneCheck out the "Kids Zone" featuring fascinating and engaging games, activities, stories and more on Jewish holidays and other Jewish topics, geared towards children.
Join Us
More Info
By Rebbetzin Shira Teleshevsky
More Info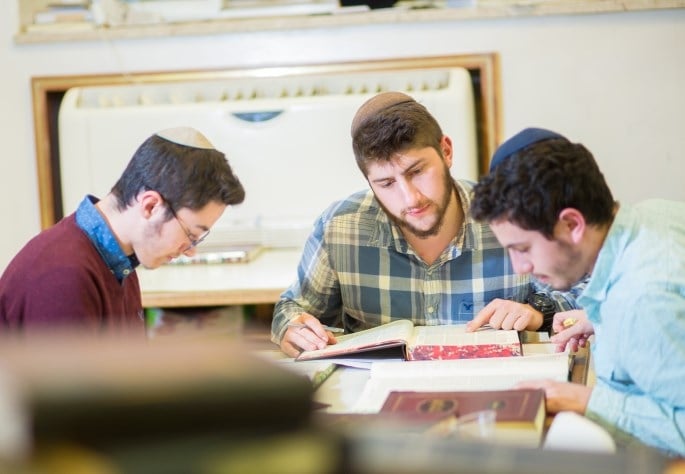 Request a learning session!
More Info
About
Our goal is to enable every Jewish individual to grow through a positive Jewish experience, by sharing with them that which is their birthright ~ our heritage. Chabad Lubavitch on Montana is dedicated to serving the community with Ahavat Yisrael - an unconditional love and concern for every individual, regardless of background or affiliation.
Learn More
Learning & Inspiration
15 Simchat Torah Facts Every Jew Should KnowSimchat Torah ("The Joy of the Torah") is the day when we finish the annual Torah-reading cycle and...

Read More

The Small LuminaryOn the fourth day, G-d created the two luminaries. What is the inner meaning of the "small...

Read More

The End of TorahHow the last words reveal what Torah is really all about

Read More
Daily Quote
Contemplate three things, and you will not come to the hands of transgression: Know what is above from you: a seeing eye, a listening ear, and all your deeds being inscribed in a book
Ethics of the Fathers 2:1
Shabbat & Holidays

Candle Lighting Times
Santa Monica, CA 90403


Upcoming Holiday
Sep. 27 - Sep. 29
Daily Thought
On Shavuot, we celebrate the giving of the Torah. We read from it, study it, and celebrate with a festive meal. On Simchat Torah, we celebrate the second set of tablets that Moses brought down from the mountain on Yom Kippur. We take out every Torah scroll from its place, hug and kiss each one, sing its praises, and dance with it late into the night—and the next day as well—even taking the celebration out onto the street. Why are the second tablets so precious to us that we celebrate so much more on this day than on the day we heard G-d Himself at Mount Sinai? Because they represent an unbreakable bond. That even if we make a golden...