Project Kindness

Local Homebound Seniors get visitors to ease the lonliness

One-on-One LearningSet up a personal study session with the Rabbi on the topic of your choice.

Read More

The Jewish WomanThe Jewish Woman is a site dedicated to providing Jewish women of all backgrounds intellectually challenging, emotionally uplifting and inspirationally stimulating articles.

Read More

Kids ZoneCheck out the "Kids Zone" featuring fascinating and engaging games, activities, stories and more on Jewish holidays and other Jewish topics, geared towards children.
Join Us
More Info
By Rebbetzin Shira Teleshevsky
More Info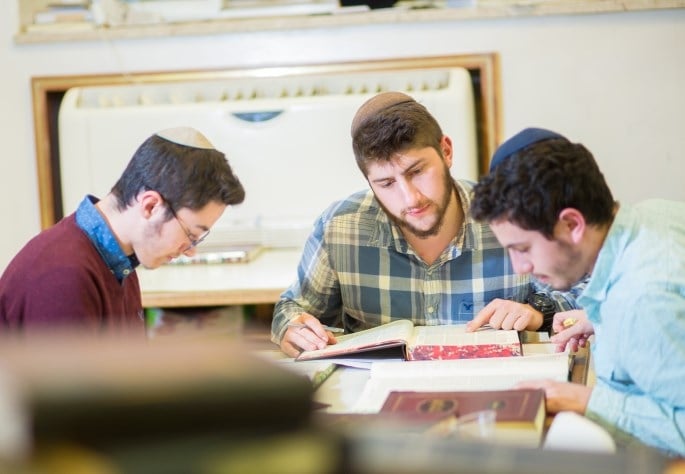 Request a learning session!
More Info
About
Our goal is to enable every Jewish individual to grow through a positive Jewish experience, by sharing with them that which is their birthright ~ our heritage. Chabad Lubavitch on Montana is dedicated to serving the community with Ahavat Yisrael - an unconditional love and concern for every individual, regardless of background or affiliation.
Learn More
Learning & Inspiration
Don't Be a Building in the DesertMoses wasn't telling Yitro anything he didn't know. Rather, he was trying to see if his...

Read More

Take the South Africa Jewry QuizHow much do you know about South African Jewry? Take this quiz to find out!

Read More

Reb Michel Raskin, 92, Brooklyn Grocer Embodied Chassidic ValuesPillar of kindness fled tyranny in Soviet Russia, found material and spiritual prosperity in...

Read More
Daily Quote
Just as wisdom is not something you can feel with your hands, so G-dliness is not something you can grasp with your mind
Rabbi Schneur Zalman of Liadi
Shabbat & Holidays

Candle Lighting Times
Santa Monica, CA 90403
Light Candles at
Shabbat Ends


Upcoming Holiday
Mar. 16 - Mar. 17
Daily Thought
"Israel camped there by the mountain." Exodus 19:2. Rashi, the wise teacher who teaches Torah to every Jew, hides deep treasures in his simple commentary. When Pharaoh and his entire army came chasing after us, the Torah writes only that "Pharaoh approached." So Rashi explains that they came with one heart, as though they were a single person. First the heart, then the person. Their hearts were driven by the same greed, so they acted as a single person. When we camped before Mount Sinai, the Torah refers to the entire nation in the singular—unlike all other...